A cura di: Antonio Pazienza, Fabrizio Forti e Chiara De Paola – Master Scienziati in Azienda ISTUD XVI Edizione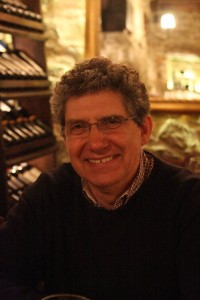 To the discovery of this incredible character with Doctor John Launer.
The curiosity of a man, the power of writing, represents the synergism which has driven Dott. John Launer to discover, and then redeem, one of the most brilliant minds of the past century, Sabine Spielrein. For many years history tried to obscure her figure, and make of her character, material for trivial rumors. As a result was born the book "Sex vs Survival" the last John Launer's book.
John Launer is a doctor, family therapist, educator and award-winning writer, that on the 8TH October 2015 we had the honour to interview. Among his main areas of interest we are particularly passionate about narrative medicine and evolutionary psychology.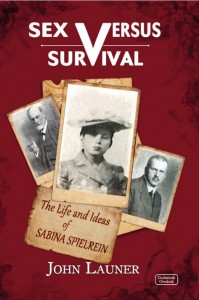 How did you get interested in Sabine Spielrein?
I knew only few things about her that everyone knows, like her affair with Dottor Jung and that she was one of his patients. So one day I went to the library of my institute of psychology and started to read some of her papers written in 1920, and I was surprised to discover that she had already written, a hundred years ago, about a link between psychoanalysis and evolutionary theory. I was also interested in her thought, which represents women's concept of reproduction. Indeed Sabine had written that the risk for women is higher than men because the first ones are also involved with heart, body, life, everything, instead the second ones can go away after sex even though reproduction is also important for them.
You are working on narrative medicine. Do you think there is something that the narrative medicine can learn from Sabine's thought?
Sabine Spielrein died in 1942, killed by Nazis, and narrative medicine was born many years later, so they never met, but I think there is a parallelism between them. Narrative medicine is very close to the pain as Sabine used to do. Sabina had paid very attention to people and to the language.
Do you think there is a link between evolution theory and narrative medicine?
I think evolution can take place in a long time, but also in few minutes, indeed in narrative medicine there is a quickly process of evolution in which the listener have to modify his attitude depending on the context.
Even though Sabine Spielrein was a great psychoanalyst nowadays she is remembered for her affair with Jung. Do you think there is a possibility to make her coming out from the shadow of Jung?
Yes and let me explain why: I am not the only one scholar who is interested in her thought. While I was writing my last book, Sex Vs Survival, I had known a lot of researchers who were studying Sabina's mind, especially American feminists and psychologists.
Do you think Sabine's thought affects the modern psychology theories?
So far very little, indeed about 90% of psychologists does not know Sabine Spielrein, but even though it will take a lot of time, more people will probably know her name in the future. If you had read Sabine's Wikipedia page three months ago, you would have not found the truth about her life, so I have rewritten it.
Has been your thought influenced by Sabine's mind?
Yes it does. It helped me to understand the connection between narrative medicine and evolutionary psychology, and how conversation is related to evolution.
Thank you John for your interview and for your contribution to the narrative medicine that is now spreading in the field of healthcare.